Pumps are the important equipment in Chemical Process Industries. Centrifugal and Positive Displacement pumps are widely used in Chemical Industry for variety of application. This online test module on Pumps will help you to enrich your knowledge about Selection, Application and Operating knowledge on Pumps.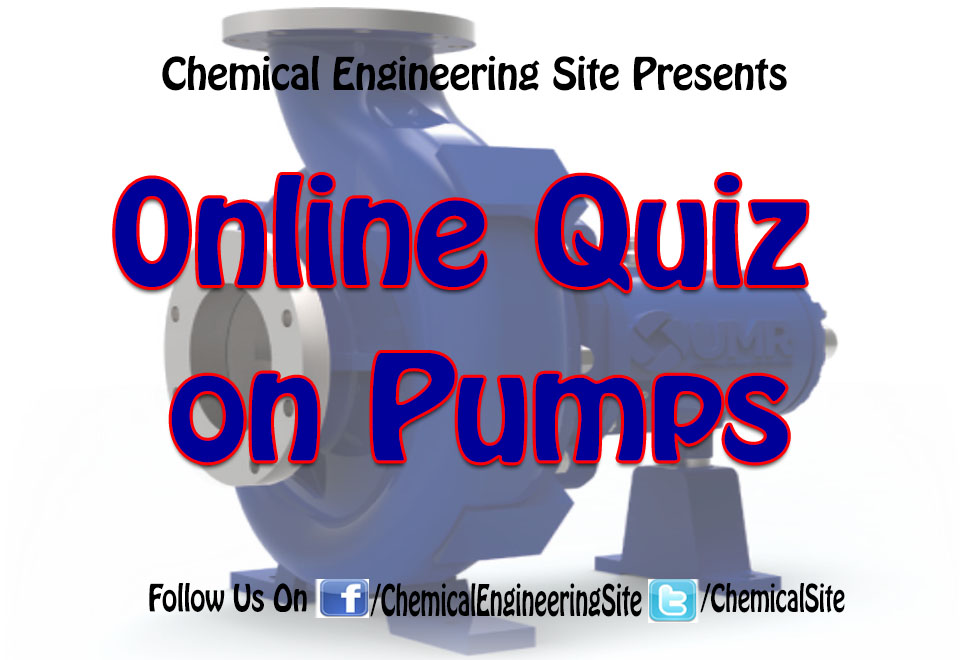 Its time to take pump quiz to test your knowledge on pumps now.
Browse our Chemical Engineering Quiz modules for more online tests. Subscribe to our Newsletter to get updates on our Latest Quiz Modules.