Microsoft software VISIO is very useful tool for Chemical Engineers to prepare PFD, P& ID and other diagrams in a simple way by just dragging and dropping the symbols. We shall see how MS VISIO helps a Chemical Engineer in this article.
PFD and P& ID Preparation in Visio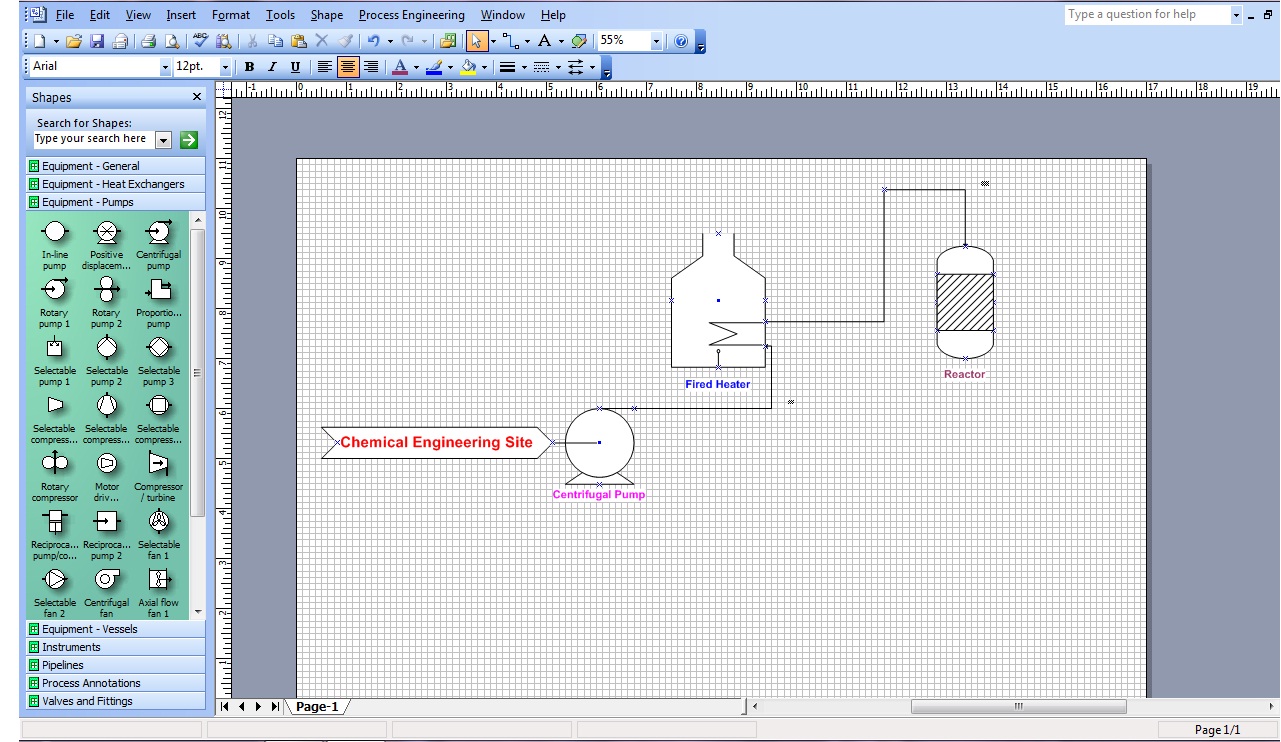 Process Flow Diagram (PFD) and Piping and Instrumentation diagram (P& ID) can be prepared with the help of this software easily. The available tools for creating the diagram is customized and made available as icons under the topics Equipments – General, Heat Exchangers, Pumps, Vessels, Instruments, Pipelines, valves & Fittings. Once can also use the search box to find out the needed equipment. Other simple customizations can be done like any other MS – Office software like Changing the color, Font size and Inserting symbols which is helpful in creating colorful PFD/ P& ID's for presentation purpose. It is possible to save the diagrams as VISIO files or simple images. The other use is we can simply copy the equipments from VISIO and paste it as image wherever we need.
Other Applications of VISIO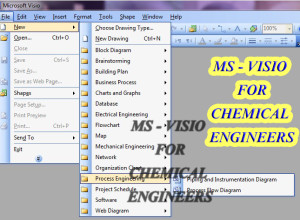 Organization charts for the department or for an Industry can also be effectively created with the help of VISIO. Gantt Charts can be created by using MS – VISIO to schedule project tasks and communicate them visually to team members. Program Evaluation and Review Technique (PERT) chart can be prepared which is a useful tool for Project managers. Brainstorming diagrams available in MS-VISIO Swill help to conduct a brainstorming session in effectively capturing and organizing the ideas.
It also helps to prepare Plant layout and site layout. Cause and effect diagrams which is also known as fishbone or Ishikawa diagrams can be made using VISIO. This will Show factors and causal relationships in a given situation. Fault tree analysis diagrams show and analyzes faults in processes. Basic electrical diagrams, Circuits and logic diagrams, Industrial control systems diagrams will be helpful for creation of circuit diagrams and other Interlock diagrams. These will be very useful for Electrical engineers and Instruments Engineers also.
Hope this review will be helpful to understand the uses of MS- VISIO. If so, Share this with friends