Android Apps allows you to Multitask and makes your life simple. These fascinating Chemical Engineering Apps listed here assists your Chemical Process Calculations. They save our time and reduces our effort in referring to the text books. Most of all Android Apps for Chemical Engineers listed here are free furthermore doesn't require internet connection.

Let's have a look at them in particular now.
Process Engineering Tools LITE
Air Cooler surface area and its fan power requirements, Power consumption of Compressor, Centrifugal pumps Hydraulic head, Hydraulic power and Power absorbed by motor. Alternatively you can also check the pump efficiency. This Android App also contains a navigation tree which helps us to choose the right thermodynamic package for the process simulation in Hysys which is a useful decision making tool for Chemical engineers in process simulation. Process Engineering Tools LITE remains one of the best Chemical Engineering Apps.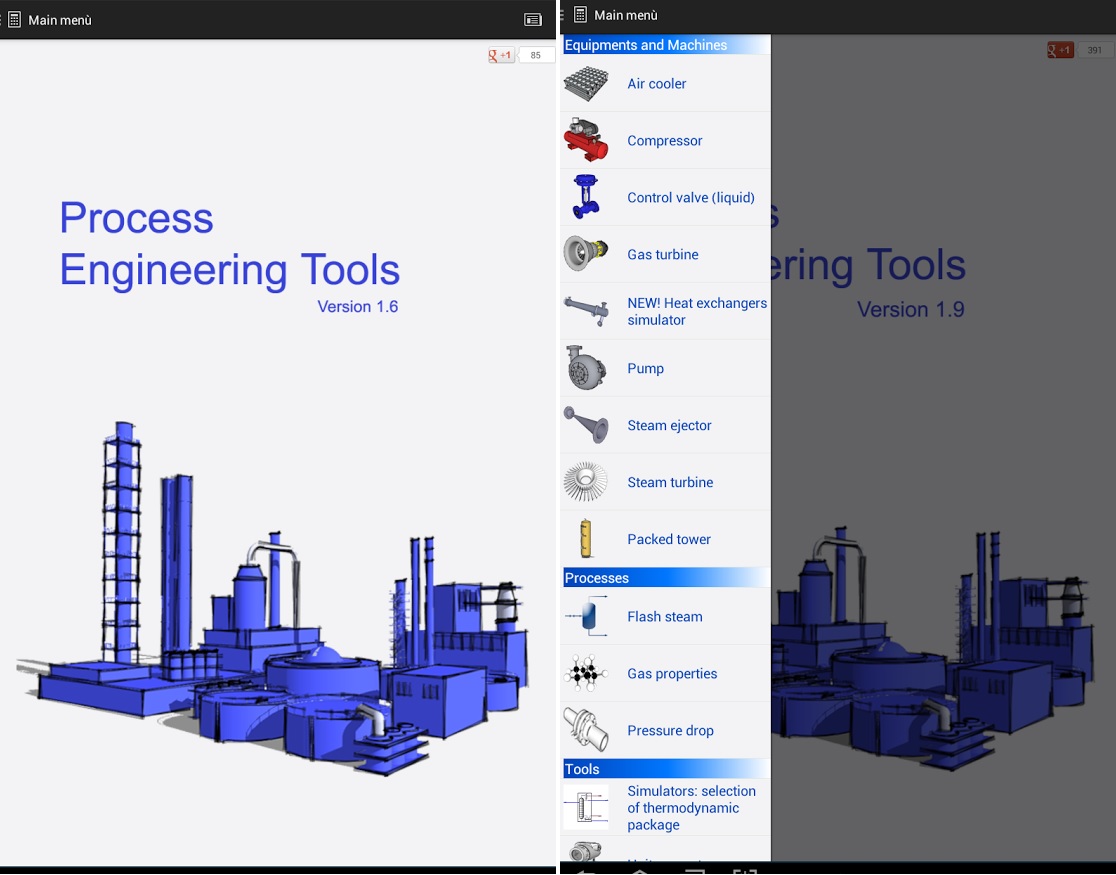 Download Process Engineering Tools LITE App here
Steam Hub
Steam Hub is Forbes Marshall's android app for all steam related calculations.
Boilers section contains Boiler Efficiency calculation, Blowdown requirements, Fuel requirement calculation and few other things in it. Steam Distribution section contains an interesting components such as Steam trap selection and Valve selection based on the application. Pipe sizing also built in it which makes the calculations easier in a simple touch on the screen.
It is also possible for us to calculate the Flash steam generation quantity and percentage from the given inputs. It also contains Steam tables and Unit converter which makes it user friendly. Technical tools contain details about IP (Ingress Protection) ratings, Recommended Fluid Velocities in pipeline for various applications are also equipped in the Steam Hub app by Forbes Marshall.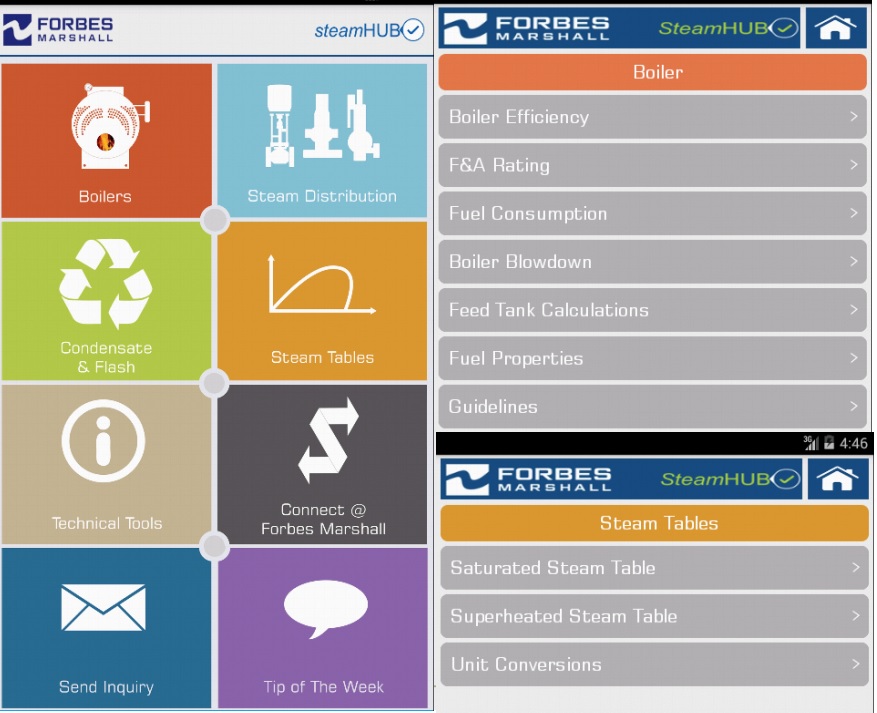 Download Steam Hub App here
Unit Converter
Unit conversion in day to day life of an engineer is inevitable. This Unit converter App has more than 30 categories like Temperature, Pressure, Energy, Power etc. This elegant app has Currency converter also in it which makes your currency calculations simple during your travel to other countries and gives peaceful mind.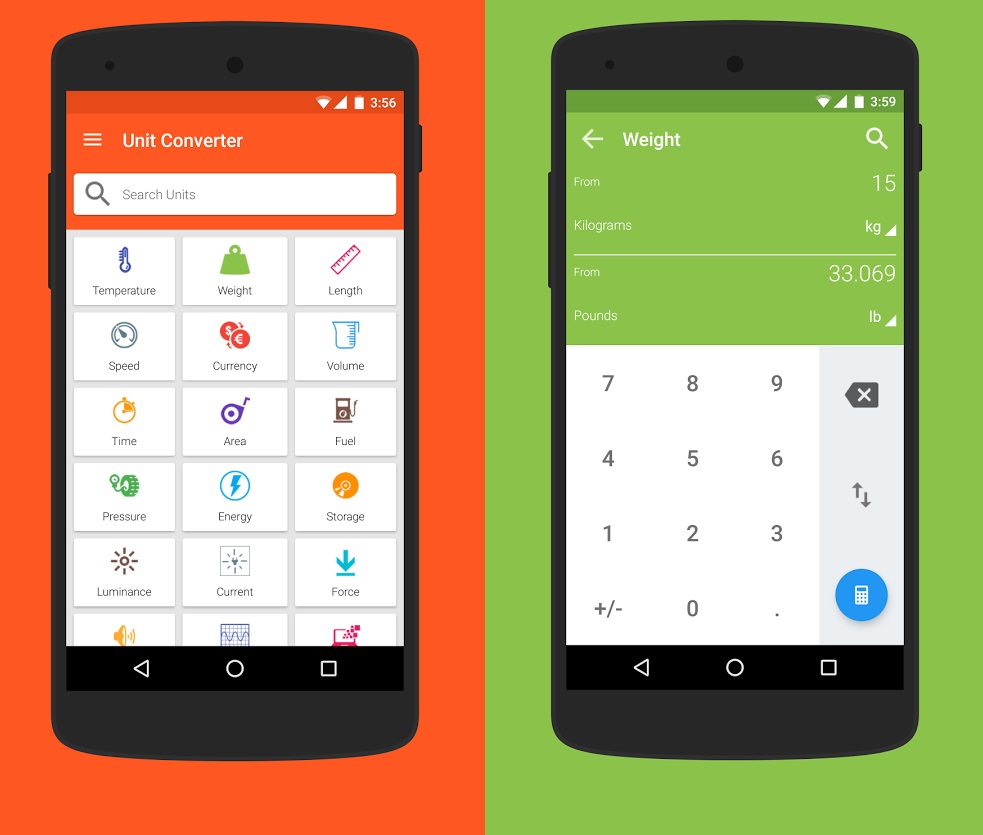 Download Unit Converter App here
Engineer Owl Jiffy
This Android App has major categories like Pumps, Compressor, Heat Exchangers, Pressure Vessel, Pressure Drop Calculation and Tools.  Under each Category there are few computational tools available like Shell and Tube Heat Exchanger Design, Pressure Vessel Design, Pump Specific Speed Calculation Compressor Power/ Outlet Temperature calculation as well as Saturated and Super heated Steam tables.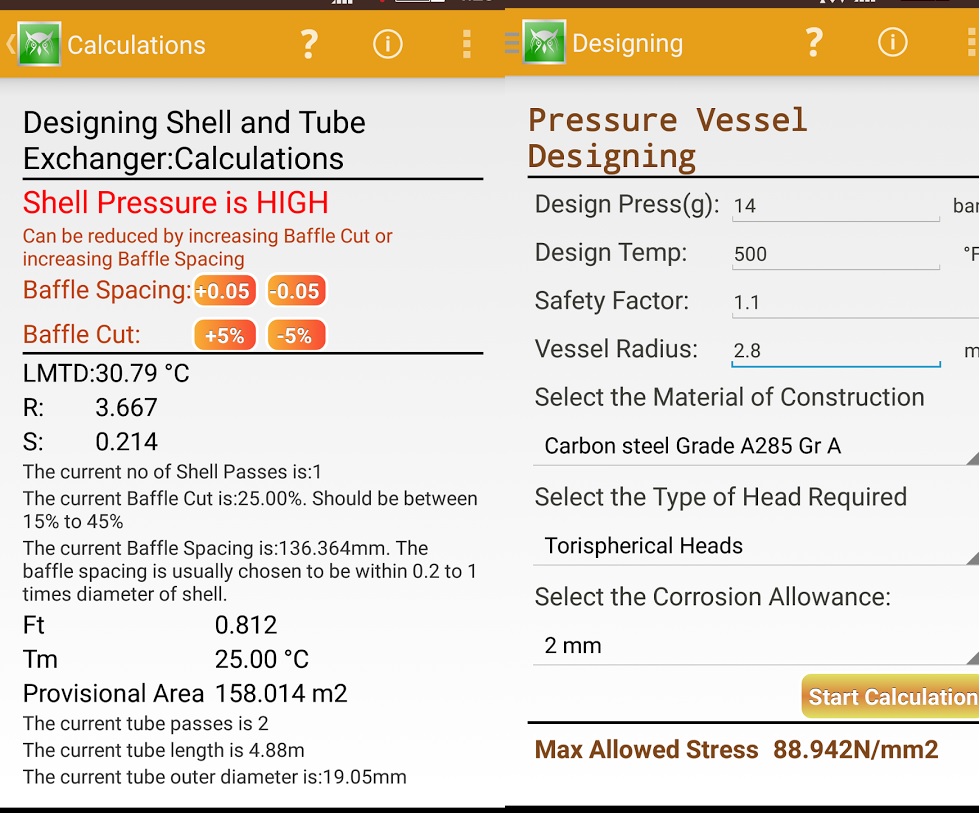 Download Engineer Owl Jiffy App here
Psychrometric
This app has features to input Dry bulb temperature and Wet bulb temperature or Relative humidity to find out the remaining. Relative Humidity or Wet bulb temperature, Humidity ratio, Dew point, Specific Volume and Enthalpy are the outputs. This Android App definitely helps to make Psychometric calculations simple.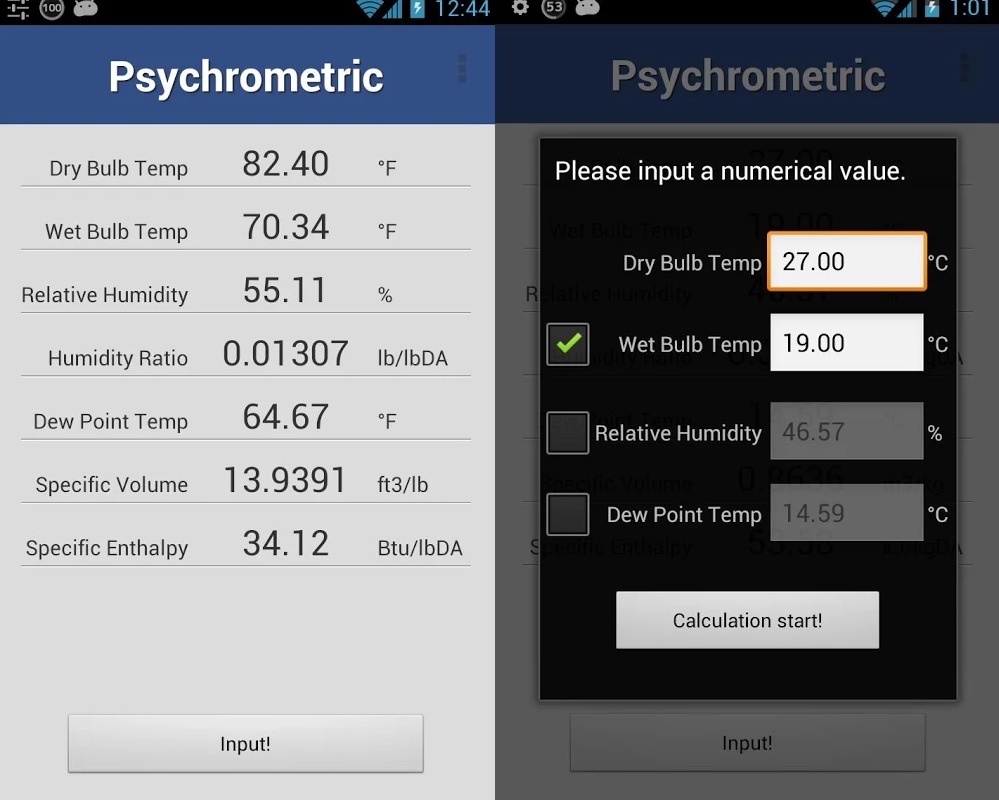 Download Psychrometric App here
Similarly Chemical Engineering Apps like DWSIM Simulator, PID Loop Tuning Guide, DigiFlange  and Pressure Drop Calculator also available. Share this with your friends and If you come across any Android app that eases the tasks of Chemical Engineers, please share with us.