Prentice Hall published Basic Principles and Calculations in Chemical Engineering. David M. Himmelblau and James B. Riggs are the authors of this book. We will see the review of the 7th edition of this.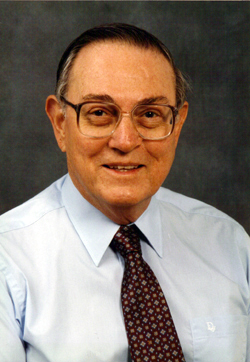 Basic Principles and Calculations in Chemical Engineering is divided into 5 parts namely,
1. Introduction
2. Material Balances
3. Gases, Vapors, Liquids and Solids
4. Energy Balances
5. Supplementary Material
The book starts with Introduction chapter where authors provided concise information about Dimensions, Units, Unit conversions, Moles, Density, Concentration, Temperature and Pressure. Each chapter in this book starts with the objectives where reader can clearly understand the benefits of studying that chapter. Example problems and solutions are also given in each chapter to understand the concepts in a better manner. At the end of each Chapter, Supplementary Resources list which contain Books, Chemical Engineering Journals and Websites pertaining to that Chapter is listed.
The second part is dedicated for Material Balances. The concept of Material balance for Various systems like Steady state and unsteady state, Batch and Semi batch process etc. Separate chapters are incorporated for Material Balance in Single Units, Multiple Units, Material Balance for units involving Chemical Reactions and Material balance for Industrial applications for Recycle, Bypass and purge. We learn to apply 10 step strategy, to solve Material balance in this chapter.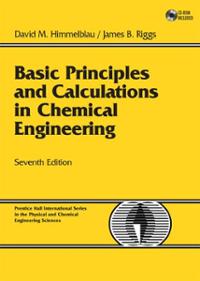 Next part is Gases, Vapors, Liquids and Solids. This contains details on equations of state, Vapor pressure, Condensation, Adsorption and saturation etc. Energy Balances is the fourth part of this book. Energy balance calculation for various systems and concepts like enthalpy change, heat of mixing are elaborated. Application of Humidity chart is explained in detail. The above chapters is helpful designing few of the industrial applications like Dryer, Air Conditioning Units, Cooling Towers etc. Finally Supplementary Material is contain guidance on solving material and energy balances using Chemical Process Simulators like Aspen Hysys.
Basic Principles and Calculations in Chemical Engineering  by Himmelblau is a great source for Chemical Engineering students to learn Chemical Process calculations.  It will also help Chemical engineers to refresh their basics.
Found Useful? Visit our Chemical Engineering Books review section.
Related Books:
Buy Basic Principles and Calculations in Chemical Engineering. David M. Himmelblau – Book
Buy Basic Principles and Calculations In Chemical Engineering- CD